Home
Our Production Facility
Our production facility in China has been established for over 20 years and is equipped with the latest computerised technology including embroidery machinery by TAJMA. Our main strength is to produce in short production lead time.
From your designs we can complete the whole manufacturing process from the beginning to the end product-all in one location.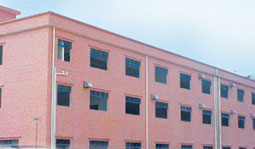 Our Order Procedure
Decide which cap you want the colour and quantity and then choose exactly what you would like on it. Once you have your order complete call or fax us your requirements.